A great book is honed, not hatched.
Our editors are industry professionals and award-winning writers. We offer narrative development, editing, and coaching for every stage of your manuscript's journey to publication.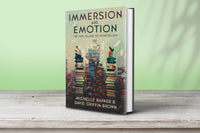 Our Book on the Craft of Fiction
There are two pillars to effective storytelling: immersion and emotional draw. Immersion is what transports readers into your story world. Emotional draw is what keeps them there.
Our editorial philosophy is simple: every element of a story must serve the reader's experience.
Order Your Copy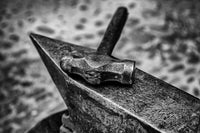 THE FOUNDRY: DEVELOPMENTAL EDITING
In our developmental edit, we take a close look at your plot, characters, relationship arcs, perspective, and voice. In addition to a written critique, you receive a marked-up copy of your manuscript with comments added throughout, including scene-level feedback and pointers for recurring grammatical or mechanical issues.
Learn More
THE WORKSHOP: LINE EDITING
In our workshop, we sharpen your manuscript line by line, with special attention to grammar, style, clarity, repetition, and word choice. We aim to maintain your voice as we refine your prose. Also included with this service is a customized style guide.
Learn More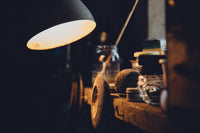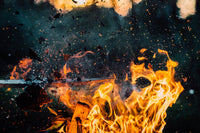 THE FORGE: COACHING & NARRATIVE ASSESSMENT
This fully customizable service is ideal for early-draft manuscripts, partials, stuck manuscripts, and novel outlines—and even would-be outlines. Your editor will support and guide you toward your next revision.
Learn More
THE STUDIO: PROOFREADING
Enter the studio for your final polish. A traditionally published manuscript will go through several rounds of proofreading, so we've designed a service to replicate this process. One of our senior editors will work with a team of three to five technical editors to help your manuscript shine.
Learn More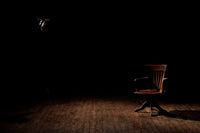 THE EXHIBIT: QUERY CRITIQUE
So you're ready to showcase your work to agents and publishers. Our query critique includes a few options, including a workshop of your query letter and a close look at your synopsis and first 5,000 words. 
Learn More
THE GAUNTLET: BETA READING
Run the gauntlet with our hand-picked team of experienced beta readers. You will receive an honest audience assessment based on a customizable list of questions.
Learn more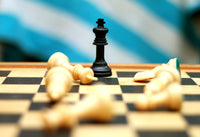 THE CROW'S NEST: HOOK ASSESSMENT
This is a partial developmental edit. From the heights of the crow's nest, we take a look at your first 10,000 words. Most readers need to be captivated within the first forty pages, so our goal is to help you polish your opening and sharpen your hook. 
Learn More
THE WHETSTONE: SHORT FICTION OVERHAUL
This customizable service includes a combination developmental edit and line edit with a follow-up revision review. Work closely with one of our short story specialists to fine-tune your arcs and prose.
Learn more
THE CRADLE: KIDLIT SERVICES
Whether you are working on a picture book, early reader, or middle-grade novel, our team of kidlit specialists is here to help. These services are designed for each project, so please get in touch so we can get the conversation started.
Learn more
Free sample edit and quote
Our editors are industry professionals and award-winning writers. We offer a free sample edit on the first 1000 words of your manuscript for the following services:
Let's get started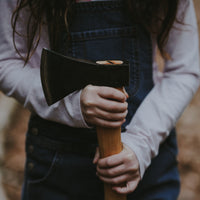 I feel I've taken one (or more) grad-level courses in fiction development because of Michelle's help.

Greg Schaffer, Author of Childhood
I have had the pleasure of working with both Michelle and David. Every comment and suggestion they provided improved my manuscripts, from the big picture to the finest detail of word choice.

Nikki Vogel, Author of Tamalinn Found
The quality of work was outstanding. The Darling Axe did a terrific job of correcting (or should I say improving) my writing to publishing standards.

C. J. Adrien, Author of The Lords of the Wind
What do we edit?
Our editors have worked with pretty much any genre you can think of, including: literary fiction, memoir, science fiction, fantasy, book club fiction, suspense, historical fiction, thriller, magical realism, own voices (#ownvoices), LGBTQ+, contemporary, young adult, middle grade, kidlit, romance, erotica, sports fiction, and horror.