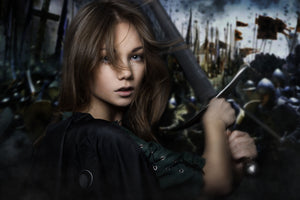 Contest is now closed. See you next year!
***
Thanks for your interest in the Darling Axe Synopsis Skirmish!
It's only $5 CAD to enter.  
If you want to enter the contest and also purchase optional feedback for $30 CAD, click here.
Once you have paid your entry fee, submit your entry to contest@darlingaxe.com.
First place: $700 CAD
Second place: $200 CAD
Third place: $100 CAD
Submission guidelines
One single-spaced page to a maximum of 500 words
Multiple submissions accepted
Only original, unpublished, unrepresented work may be submitted

Word documents & PDFs accepted

The winning submissions will be published on the Chopping Blog

All entrants will be notified of winners and shortlist by email
Prize money will be awarded via PayPal
Conflict of interest: authors who have previously purchased a Darling Axe query critique or other editing service may not submit work with which we are already familiar

 (previous CONTEST FEEDBACK, however, is fine)

Contest closes May 31
Judging
Screening and judging will be done solely by Darling Axe editors. The entries will be screened by David Brown. The top submissions will be judged anonymously by Michelle Barker. 
A note on sincerity
Some so-called editing websites host writing contests as a ruse to then up-sell contestants into paying to have their submissions edited. A shifty trick indeed! We attest that this is a legitimate annual writing contest, and if winning entries ever need some editing, we will gladly assist without charge.
Liability
The Darling Axe is not be liable for any loss or damage or for any personal injury sustained as a result of entering this contest or receipt of a prize or Chopping Blog publication. The Darling Axe is the sole sponsor of this contest.
Copyright
The three contest winners assign first publication rights to the Darling Axe, such that we may published your synopsis on our blog. Each author fully retains the copyright to his or her piece, and of course the full manuscript as well. 
Express agreement
By entering this contest, participants expressly agree to the contest rules and guidelines.